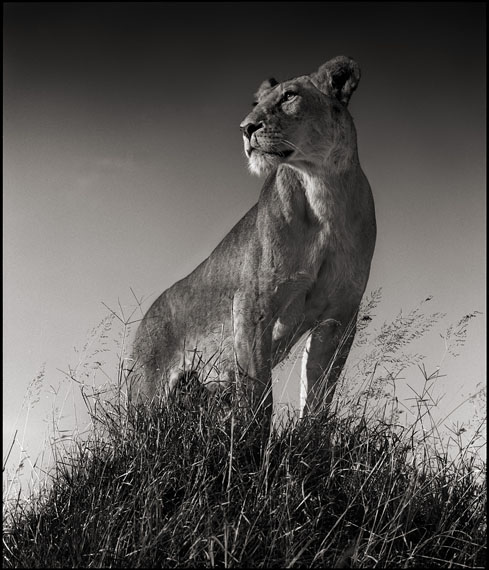 Nick Brandt, Lioness on Mound, Serengeti, 2012
© Nick Brandt, Courtesy of ATLAS Gallery, London
Die Londoner Atlas Gallery zeigt den dritten Teil von Nick Brandts Photo-Trilogie. Der Teil Across The Ravaged Land ergänzt die beiden vorher veröffentlichten Serien On This Earth und A Shadow Falls.
Sie zeigen die Veränderungen und Bedrohung der wilden Tieren in Ost-Afrika. Die Ausstellung in der Atlas Gallery in der Cork Street läuft vom 21. October bis 10. November 2013.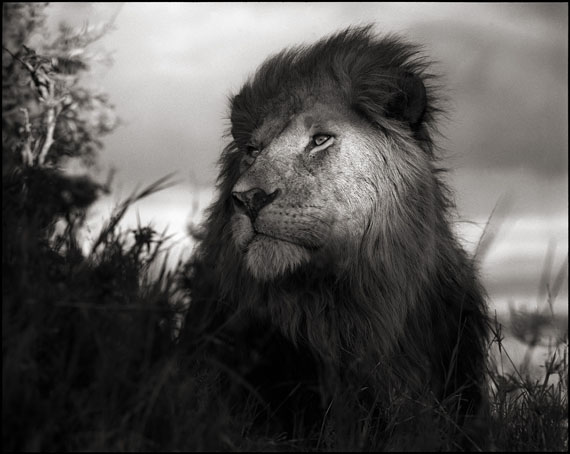 Nick Brandt, Lion in Shaft of Light, Maasai Mara, 2012
© Nick Brandt, Courtesy of ATLAS Gallery, London
Atlas Gallery at Cork Street
28 Cork Street, London W1U 7NF
T +44 (0)20-72244192
info@atlasgallery.com
www.atlasgallery.com
Mon-Fri 10am-6pm, Sat 11am-5pm