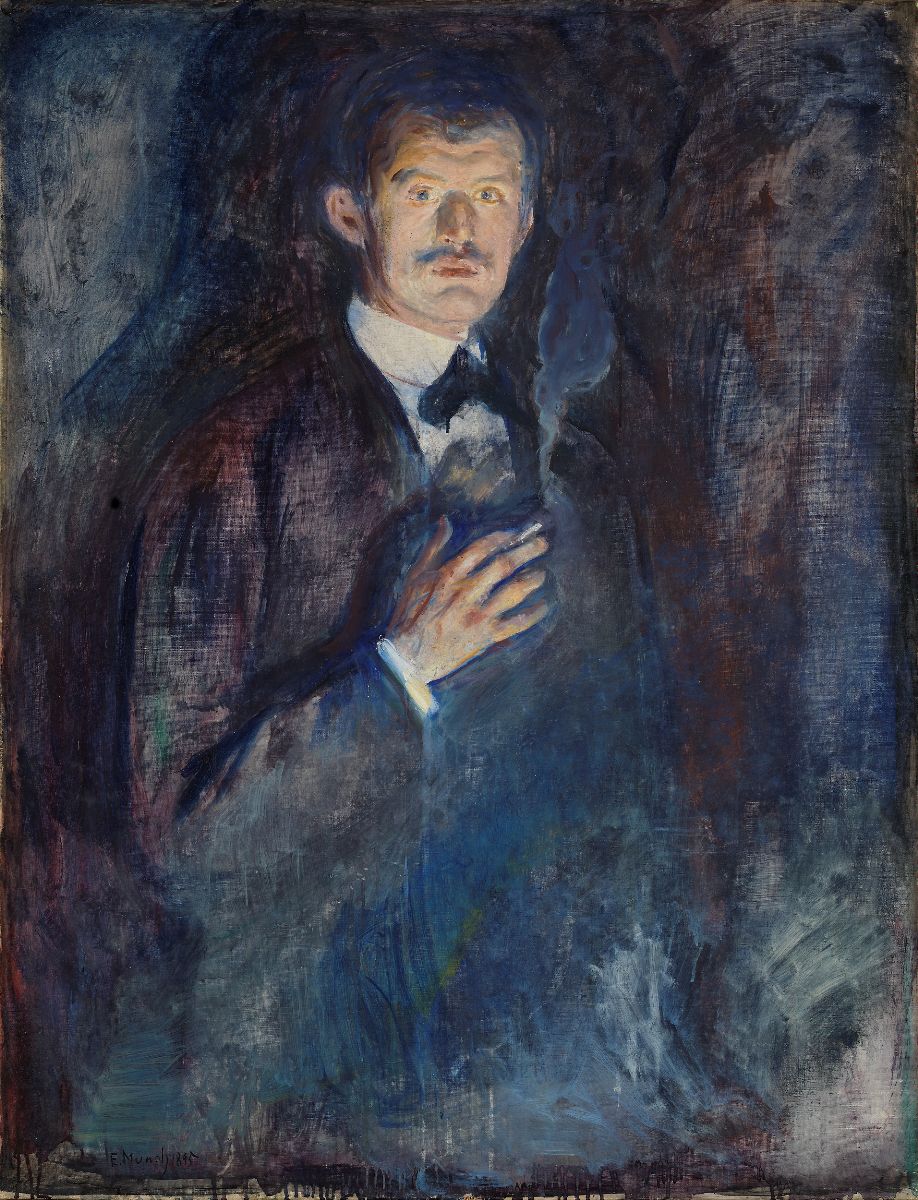 Edvard Munch, Selbstpotrait mit Zigarrette, 1895
National Museum of Art, Architecture and Design, Oslo
© Munch Museum/Munch-Ellingsen Group/BONO, Oslo 2013
Photo: © Børre Høstland, National Museum
Mit der größten Ausstellung seiner Bilder, die es jemals gegeben hat, feiert Norwegen den 150. Geburtstag von Edvard Munch.
220 Bilder zeigen die National Galerie und das Munch-Museum in Oslo in der gemeinsamen Schau bis zum 13. Oktober 2013. Die National Galerie zeigt Bilder aus der Zeit von 1882 bis 1903 und das Munch- Museum Gemälde von 1904 bis zu Munchs Tod 1944.
Edvard Munch wurde am 12. Dezember 1863 in Adalsbruk, Norwegen geboren. Sein Leben war weitgehend von Problemen geprägt. Dennoch gilt Munch heute als einer der großen Erneuerer der Kunst. Sein Bild Der Schrei steht in der Liste der teuersten jemals verkauften Bilder: Es wurde 2012 in New York zum Preis von 120 Millionen US-Dollar versteigert.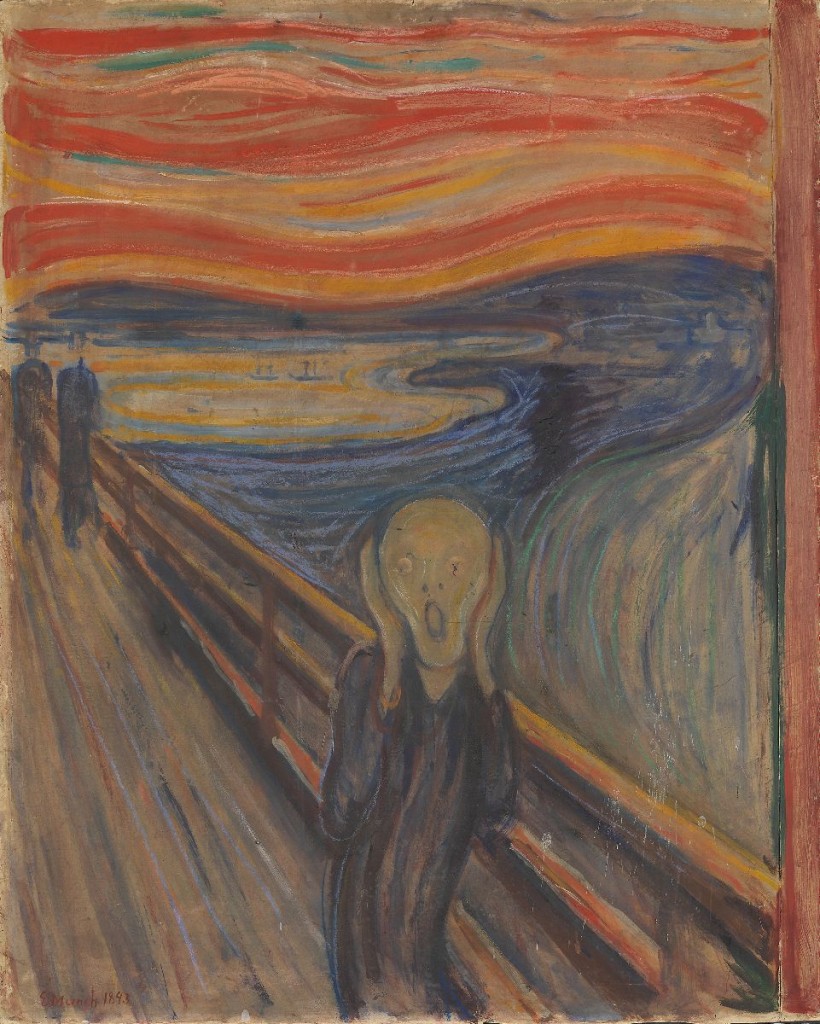 Edvard Munch, Der Schrei, 1893
National Museum of Art, Architecture and Design, Oslo
© Munch Museum/Munch-Ellingsen Group/BONO, Oslo 2013
Photo: © Børre Høstland, National Museum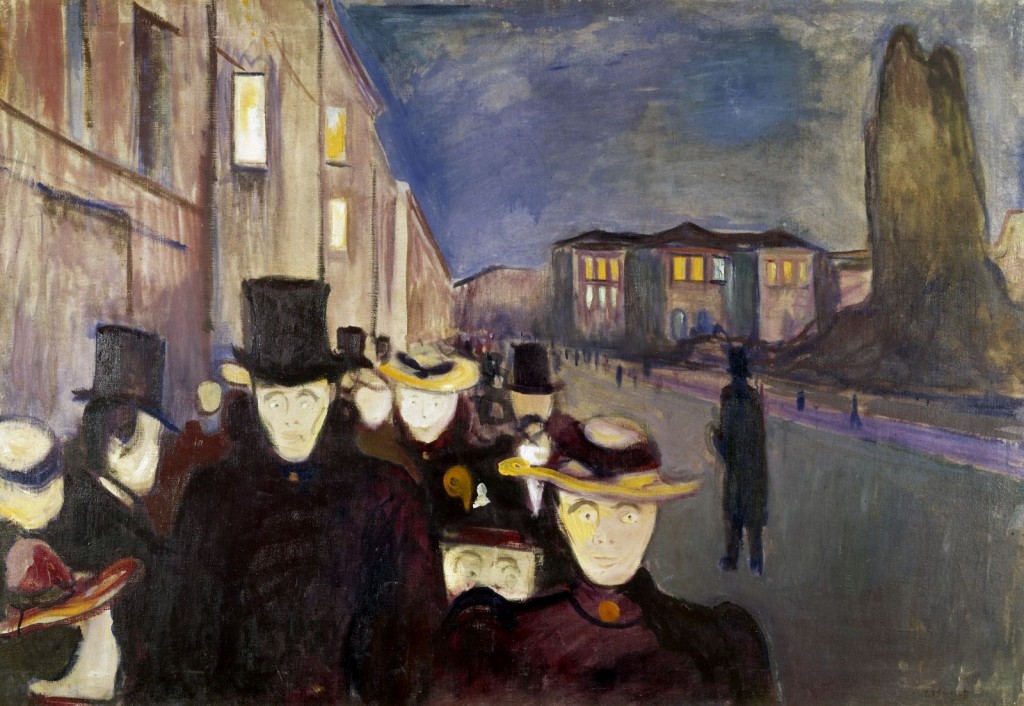 Edvard Munch, Ein Abend auf derKarl Johan Straße, 1892
Bergen Art Museum
© Munch Museum/Munch-Ellingsen Group/BONO, Oslo 2013
Photo: © Dag Fosse, Bergen Art Museum