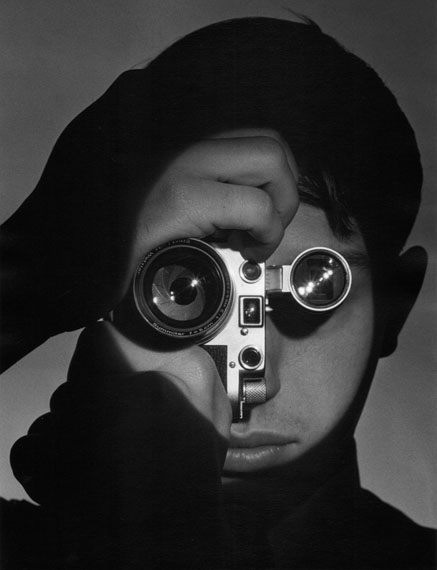 Andreas Feininger, The Photojournalist, 1955 (printed 1992)
Gelatin silver print, signed, titled, dated, stamped and numbered by the photographer.
13.5 x 10.8 inch
Die Atlas Gallery, eine der führenden Photo-Galerien Londons, feiert 20-jähriges Bestehen: In einer furiosen Sonder-Ausstellung werden Arbeiten gezeigt von:
Rene Burri, John Dominus, William Klein, Floris Neususs, David Drebin and Jeremy Hunter, Edward Weston, Flip Schluke, Cindy Sherman, Adam Jeppeson, Dmitri Baltermants, Lillian Bassman, Bill Brandt, Henri Cartier-Bresson, Robert Doisneau, Frauke Eigen, Jacques-Henri Lartique, Danny Lyon, Steve Macleod, Frank Horvat, Dominique Tarle, Ruth Orkin, Leni Riefenstahl und Andre de Dienes.
Die Galeire wurde 1994 gegründet von Ben Burdett und ist spezialisiert auf Gegenwarts-Photographie mit einem Fokus auf Photo-Journalismus. Die Austellung geht bis zum 26. April 2014.
ATLAS Gallery
49 Dorset Street, London W1U 7NF
+44 (0)20 722 441 92
info@atlasgallery.com
www.atlasgallery.com
Mon – Fri 10am – 6pm . Sat 11am – 5pm