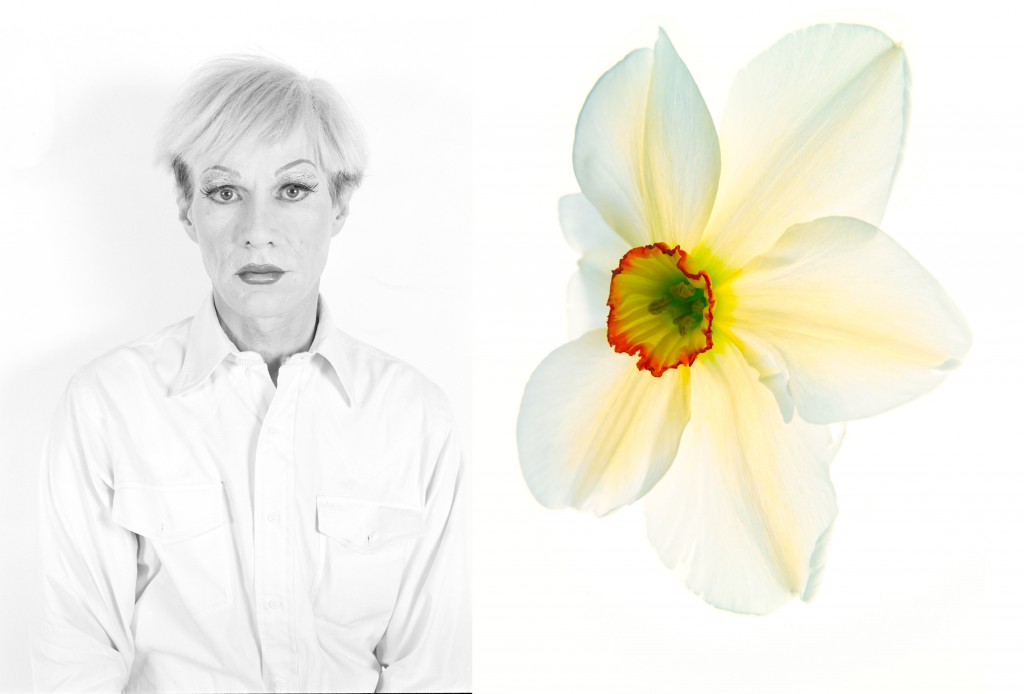 The Hilton Brothers, Eight, 2007
from the series: Andy Dandy
Mixed media
© The Hilton Brothers
Heute, 3. November 2011 eröffnet in der Galerie Catherine Houard in Paris die Ausstellung The Hilton Brothers – Tyrants + Lederhosen.
Die Hilton Brothers sind die Photographen Christopher Makos und Paul Solberg. Ihren Namen haben sie abgeleitet von den Hilton Sisters, die in den 1930er Jahren als Siamesische Zwillinge Varieté-Stars waren und von der Hotelerbin gleichen Namens.
Christopher Makos hat sich viel beschäftigt mit Ikonen des 20. Jahrhunderts wie Andy Warhol, Elizabeth Taylor, John Lennon und Man Ray. Im Jahr 2007 erstellte er die von Warhol inspirierte Serie Andy Dandy. Zur Ausstellung erscheint das gleichnamige Katalogbuch.. Es ist die erste Monographie der beiden Künstler, die sowohl das einzelne wie das Schaffen als Duo darstellt.
Ausstellung und Buch beginnen mit getrennten Sequenzen von jedem der Photographen, die von ihren Reisen nach Amerika,  Europa, in den Nahen Osten und nach Asien erzählen.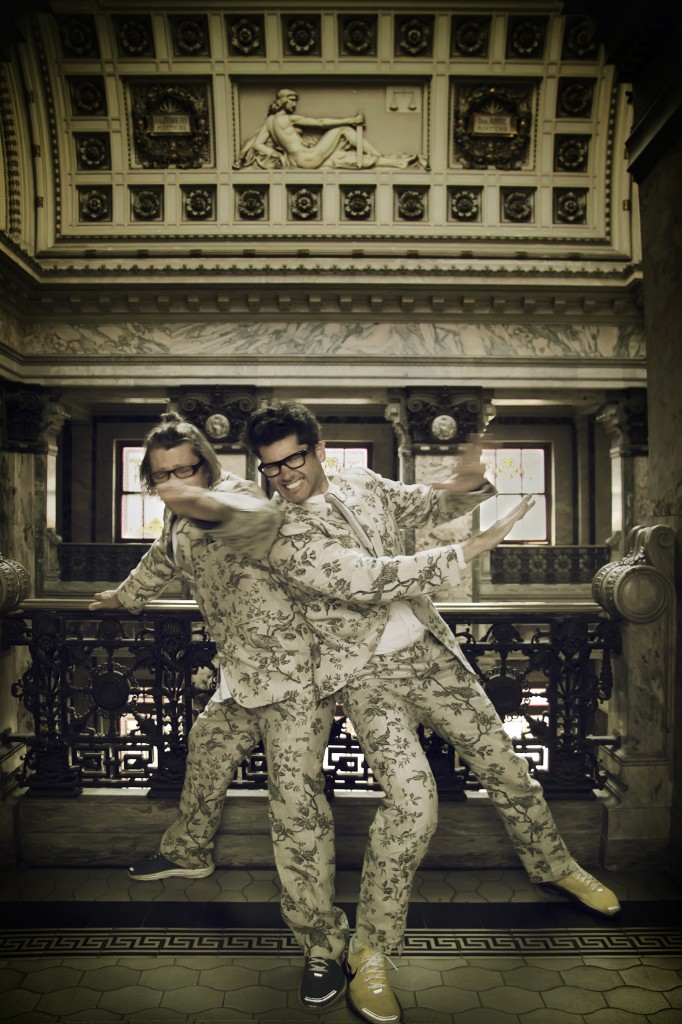 The Hilton Brothers
Christopher Makos and Paul Solberg
Montevideo, Uruguay, 2010
Photo: Lucia Ferreira
Opening: November 3rd, 2011, 7 pm
Duration: November 4th, 2011 – January 21st, 2012
Book signing: November 4th, 2011, at 6 pm @ Colette, Paris