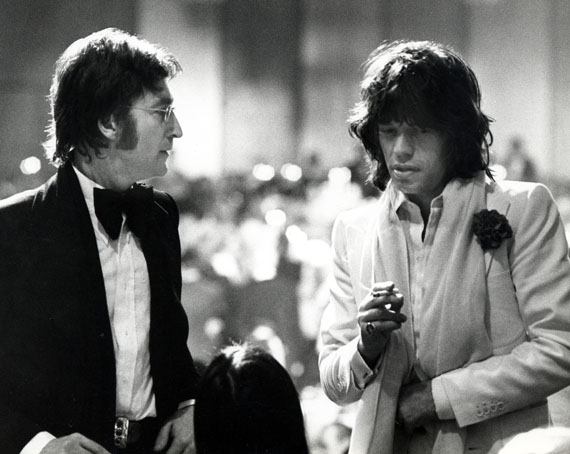 March 13, 1974: Los Angeles – John Lennon, Mick Jagger, and May Pang
attend the American Film Institute Salute to James Cagney at the Century Plaza Hotel.
© Ron Galella
Der US-amerikanische Photograph Ron Galella gilt als der ' Godfather' der amerikanischen Paparazzi-Kultur. Seine legendären Photos zierten die Time und Vanity Fair. Der 1931 geborene Paparazzi gilt damit zugleich auch als einer der umstrittensten Celebrity-Photographen der Welt. Nun zeigt eine Ausstellung in Großbritannien noch bis zum 1. Oktober 2011 etwa 35 ältere Arbeiten aus dem Privatarchiv von Galella. Darunter sind intime Aufnahmen von Jackie Kennedy Onassis, Steve Martin, Rod Stewart, Liza Minnelli, Michael Jackson, Andy Warhol, Bob Hope, Elvis Presley, dem Duke and Duchess of Windsor, Marlon Brando und Dustin Hoffman. Die Preise der Photos liegen zwischen  4.000 und 15.000 US-Dollar.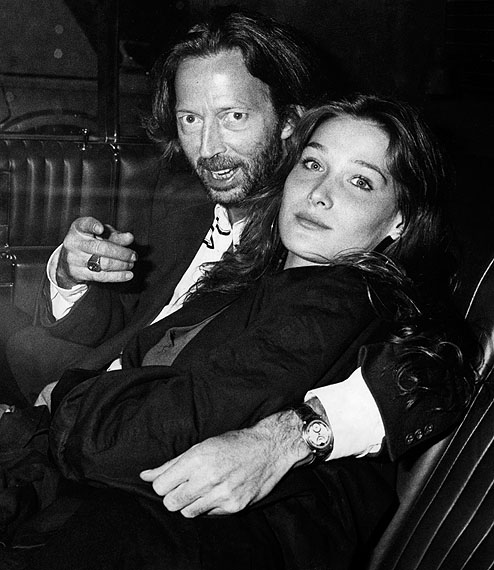 October 24, 1989: New York – Eric Clapton and Carla Bruni
arrive at Red Zone for Bill Wyman's birthday party.
© Ron Galella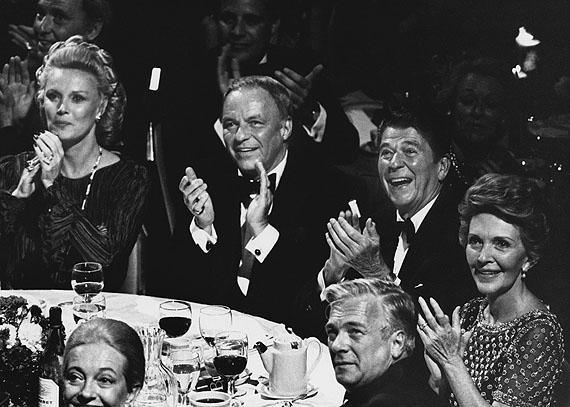 September 30, 1980: New York – Barbara Marx, Frank Sinatra, Ronald Reagan, and Nancy Reagan
attend a Reagan fundraiser at the Waldorf-Astoria Hotel.
© Ron Galella
Ron Galella
|

Vintage Galella

14th September – 1st October 2011
Hamiltons Gallery 13 Carlos Place, London W1K 2EU
Tel: +44 (0)20 74999493
Fax: +44 (0)20 76299919
art@hamiltonsgallery.com
www.hamiltonsgallery.com
Tues – Fri, 10am – 6pm, Sat 11am – 4pm